On Maths Pathway reports, teachers can choose to include students' Mastery Point data. Mastery Points refer to content that has been fully mastered up to a point, based on year level content. That is to say your child knows 100% of the content depicted by the Mastery Point proportionate to what's available all the way up to 10A. This could mean a student has mastered all modules from level 1 through to the level their Mastery Point is displaying (e.g 7), or they could have mastered some level 9 modules and have gaps in level 4 and 5 with the same Mastery Point.
Below is a Mastery Point bar displaying a student's current data, which is similar to what you might see if your student's school decides to report module level data. The solid bar indicates the areas that we are sure about: content that has been mastered either on the diagnostic or through normal testing. In this case the student has a mastery point of 6.75.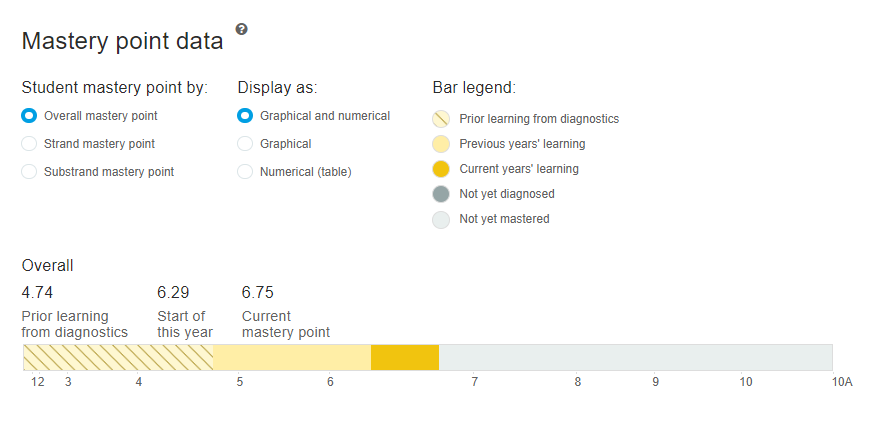 In the example below, the grey bar is used to indicate areas that haven't been diagnosed yet. Once a student has been fully diagnosed (by doing all four parts of the diagnostic), there won't be any error bar. Where the error bar starts is the "worst case assumption" about a student's level. By the same token, the end of the error bar is the "best case assumption".