When you log on, click on your current avatar icon or name to go to the settings page.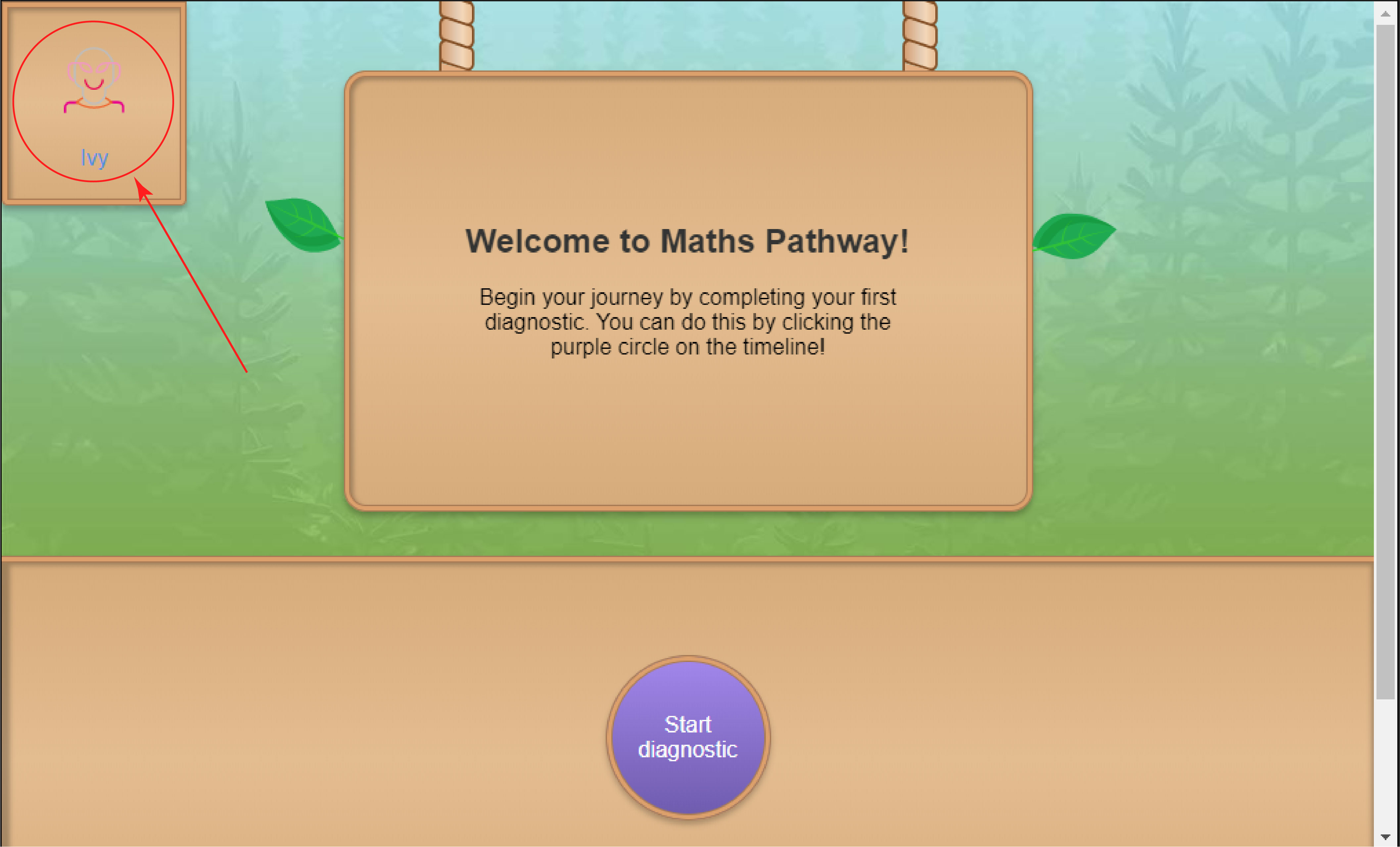 This will take you to the Settings page. From here you can choose to change your avatar from the ones available on the 'Avatars' tab: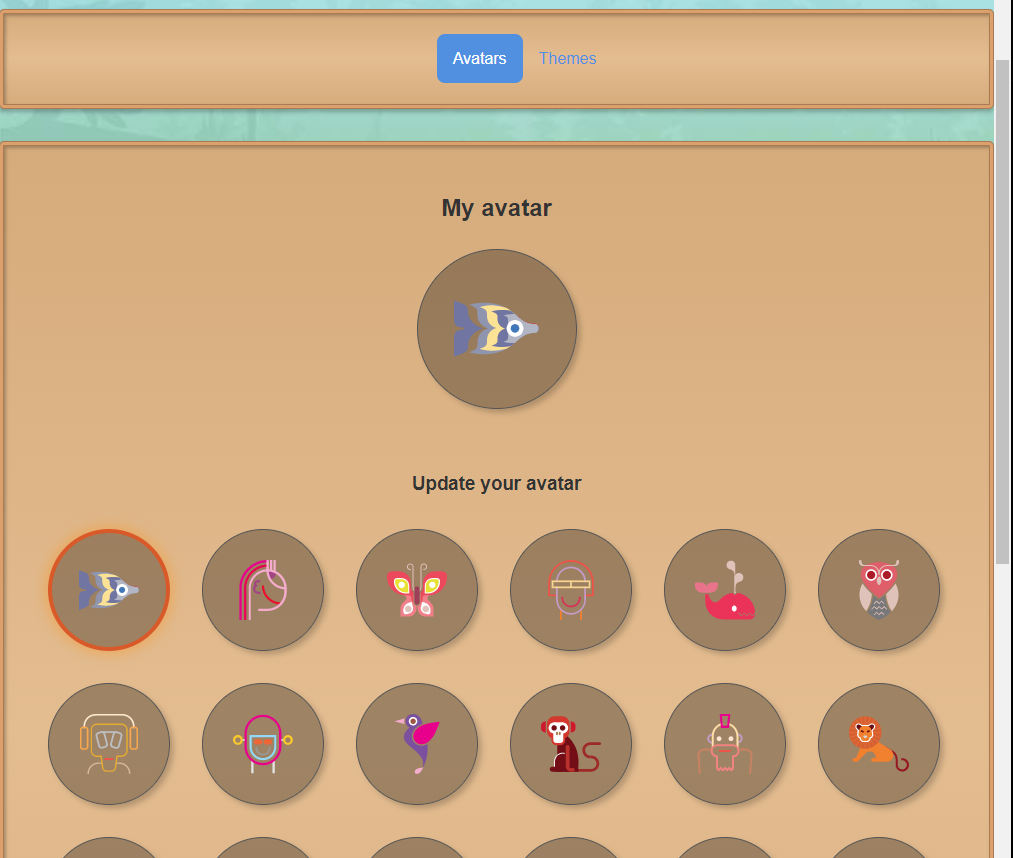 From the 'Themes' tab, you can choose one of the available themes to apply to your account. The 'Forest' theme is the default when you log in for the first time.