At Maths Pathway we care deeply about accessibility. We take great care to understand what people need to use our products. We know that catering to the needs of as many people as possible is vital to provide a great experience. This article highlights the various features that we have designed to make the Student Portal more accessible to all students:
Colour
Using colour to convey meaning can be risky considering the range of colour vision deficiencies (CVDs) and how they impact the ability to perceive colour. However, it is still possible to safely use colour in this way if the colours are chosen to be easily distinguishable. During the design phase of the Student Portal, careful consideration went into ensuring each colour was visually distinct for all students, including those with the three most common CVDs (deuteranopia, tritanopia, and protanopia).
You can see this in the example below, which shows how a Learning Map gem looks when viewed by people with these CVDs: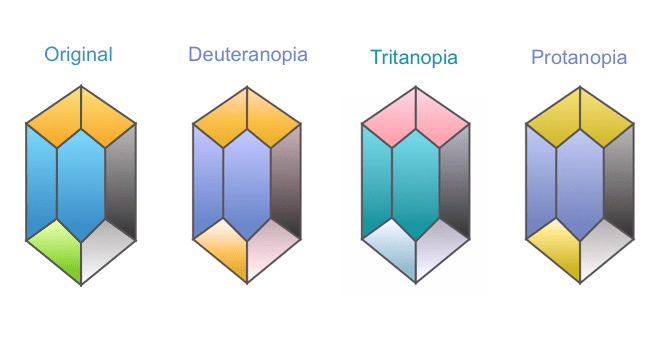 It's important for these colours to be distinct, as the colours on the gems represent a different module state (complete/mastered/available and so on).
Because this thought has gone into the colours that we use throughout the Student Portal, there are no specific colour settings available to students. The main colour choices have been made already to ensure that the application can be used immediately. For monochromatic vision we have worked to use the most effective colour ratios that we can however we aim to make this better over time.
Reading options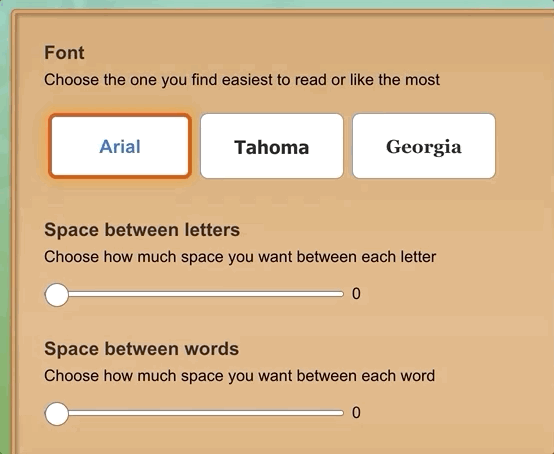 We have done a lot of research into the best ways to support students with dyslexia. During our research, we discovered that fonts which have been created solely for dyslexia have mixed results and a lack of meaningful improvement in readability. Studies show that there is more of a correlation between letter sizing and spacing than there is in a font designed for dyslexia. We believe the best way forward is to provide as many useful options as possible. As a result, we have chosen the following settings:
Font
This setting allows the user to change the type of font in use. If you would like to see an additional font added to suit the needs of your students please contact us.
Space between letters
This setting allows the user to increase the amount of space between each letter.
Space between words
This setting allows the user to increase the amount of space between each word.
Using a combination of the above settings will provide much greater flexibility for students with specific reading needs. If you have any fonts or other settings that you would like to see added please get in touch.
Size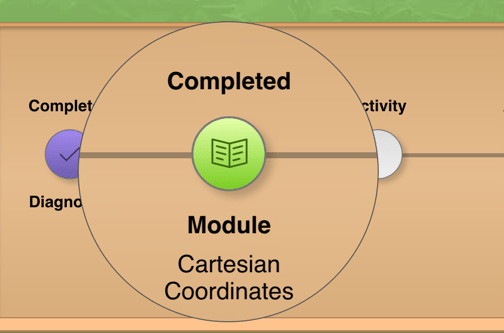 Another method of increasing legibility and overall usability is to enlarge the interface. For the student application, this can be done by using the default browser zoom options that are available with all modern browsers. Usually these can be activated by holding down the control/command button on the keyboard, and pressing the '+' button (to zoom in).
We have designed the student application to support the following zoom levels on computers and laptops:
When using any of these zoom levels, the student interface will render without any overlapping items. Similar to using zoom levels on a computer or laptop, using pinch to zoom on touch devices is also supported for this purpose.


Text to speech
For students with low literacy levels, it can be very helpful to have the question they are looking at read aloud to them.
All of our PDF modules have text-to-speech built in to them. All question and answer text has a corresponding play button (the blue button shown below) that will read out the text.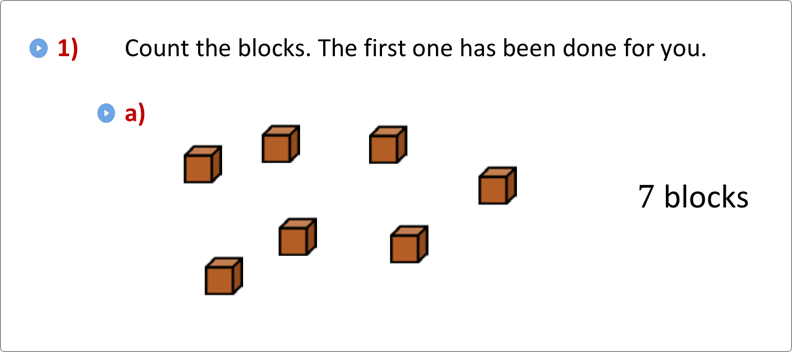 This feature can be toggled on or off in your teacher settings page. To see how to do this, check out this article.
Video captions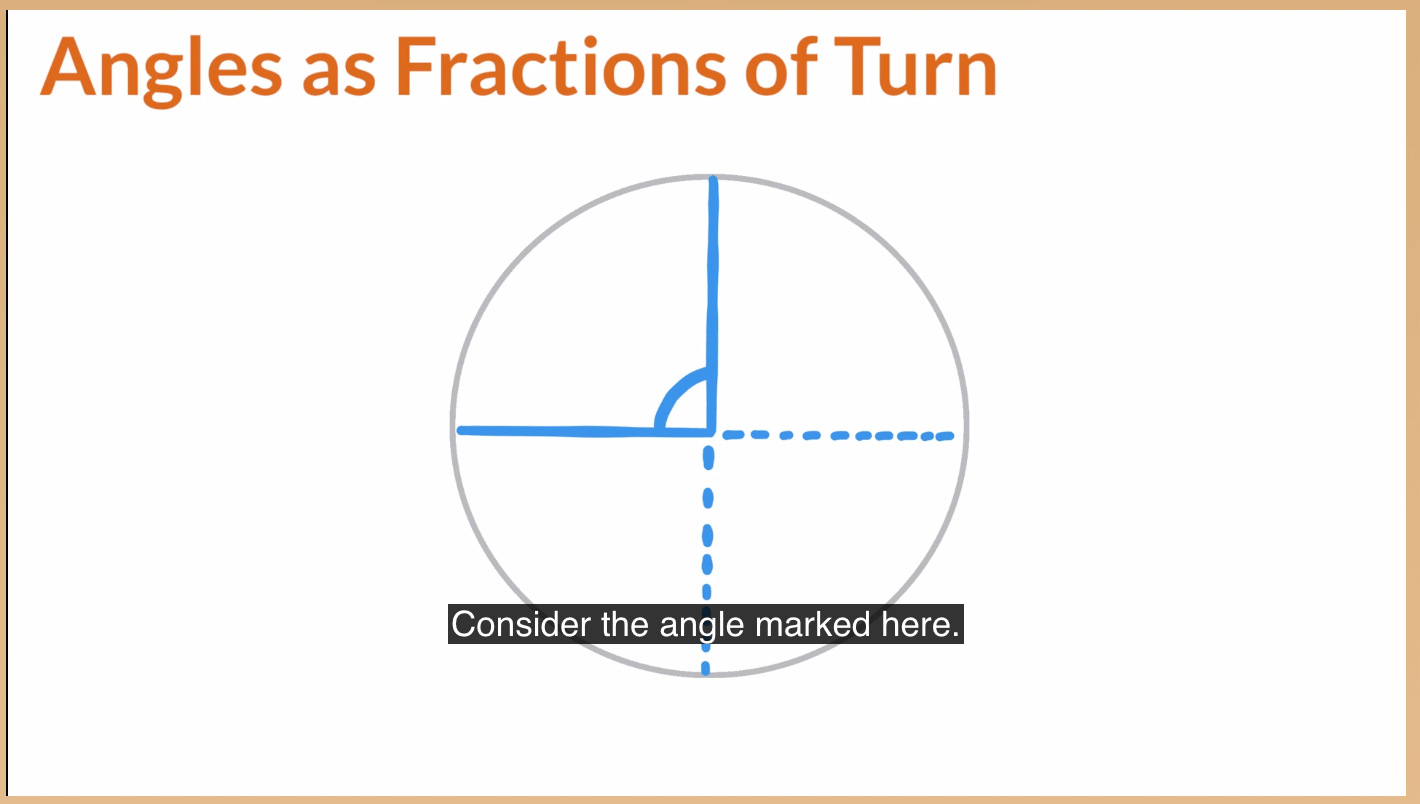 All modules in our system have a help video that students can watch when they get stuck working on a module. Each of these videos have closed captions built in, making the video more accessible for students who may have impaired hearing.
High contrast settings (Windows)
If your students are using computers that are running Windows, there is a system setting named "high contrast mode". This mode will change the appearance of user interface elements, including webpages. We have ensured that this setting works well with the Maths Pathway student application as shown in the image below.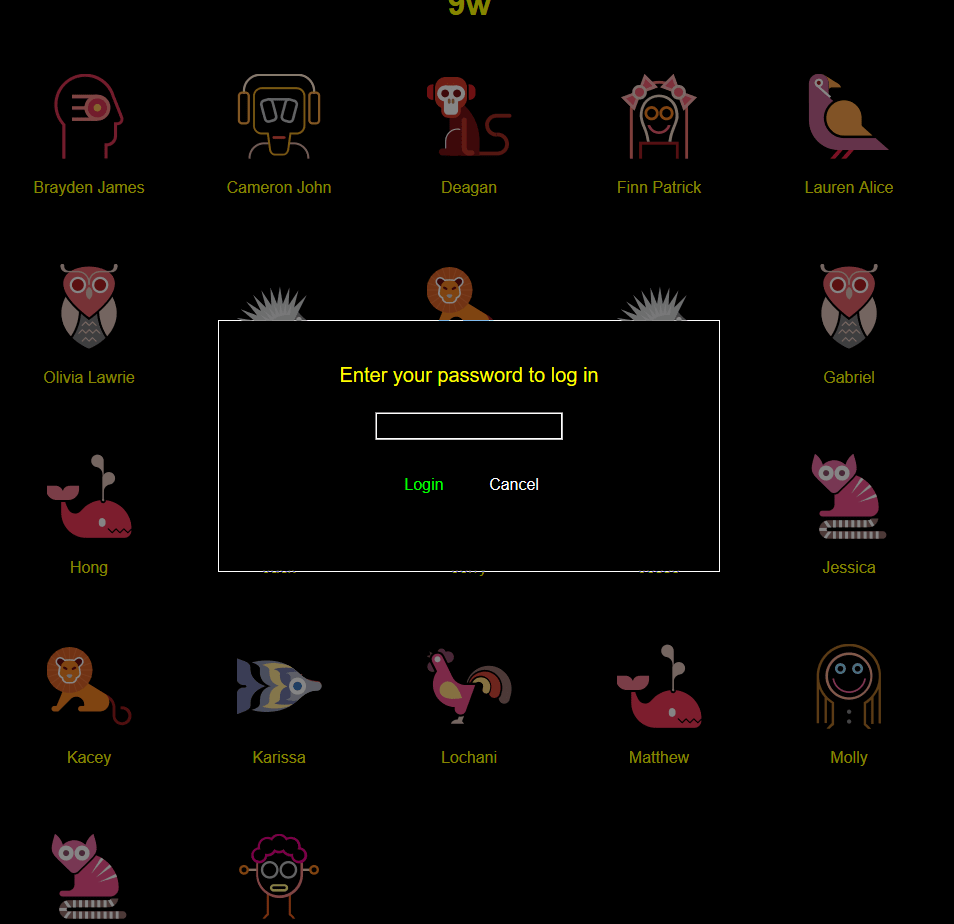 Where to from here?
We believe that accessibility is never finished. There are always improvements and additions that can be made to ensure that everyone has a fair chance of learning mathematics in the way that suits them best.
There are other features which can help with accessibility (such as additional reading options, keyboard navigation, improved screen reading) and we aim to keep working on improving accessibility as we get feedback from students and teachers. We look forward to adding more features in the future.
Different background colour for students with dyslexia?
The Code Red Dyslexia Network (codereadnetwork.org) is an Australian non-profit improving the education system for those with dyslexia. They state in their FAQs that coloured background (including printed on coloured paper) does not actually help and is a "well marketed myth". In their Dyslexia, Vision and Reading Fact Sheet they state such approaches are:
"NOT recommended by AUSPELD, Learning Difficulties Australia (LDA), Macquarie University Special Education Centre (MUSEC) or the Royal Australian and New Zealand College of Ophthalmologists (RANZCO) or the Australian Dyslexics Association (ADA)."
What they do recommend is some of the letter and word spacing options in the section above.