Whether you're starting a test in Remote Learning Mode, or trying to view a module you've already completed, you may see nothing happen when you try viewing any PDFs. Following the guide below should get you going in this case.
How to disable a pop-up blocker on an iPad:
For Safari
1. Head to the Settings app and search for Safari
2. Tap on the Safari result
3. Make sure pop-ups are not blocked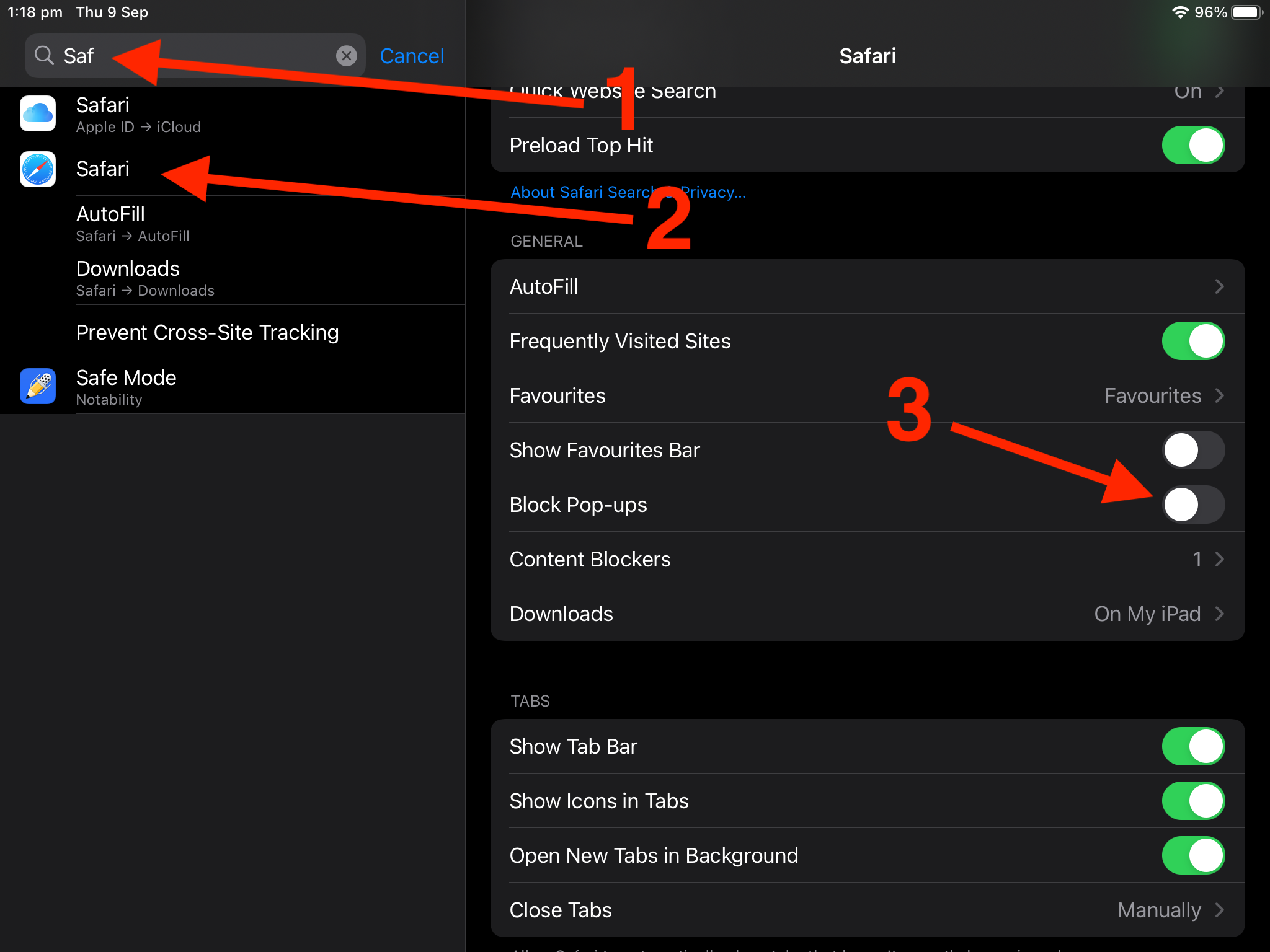 For Chrome
On your iPhone or iPad, open the Chrome app
Tap the three dots at the top-right

Tap the Settings icon

Tap

Content Settings -> Block Pop-ups
Turn

Block Pop-ups off
How to disable a pop-up blocker on a computer:
For Chrome
1. Click the pop-up blocked icon at the end of the web address bar
2.Choose the "Always allow..." option
For Safari
1. Click on Safari on the menu bar, and go to "Preferences..."
2.Select the "Security" tab and uncheck the box "Block pop-up windows"
For Firefox
1. Click on the "Options" button at the end of the pop-up notification
2. Select the "Allow pop-ups..." option